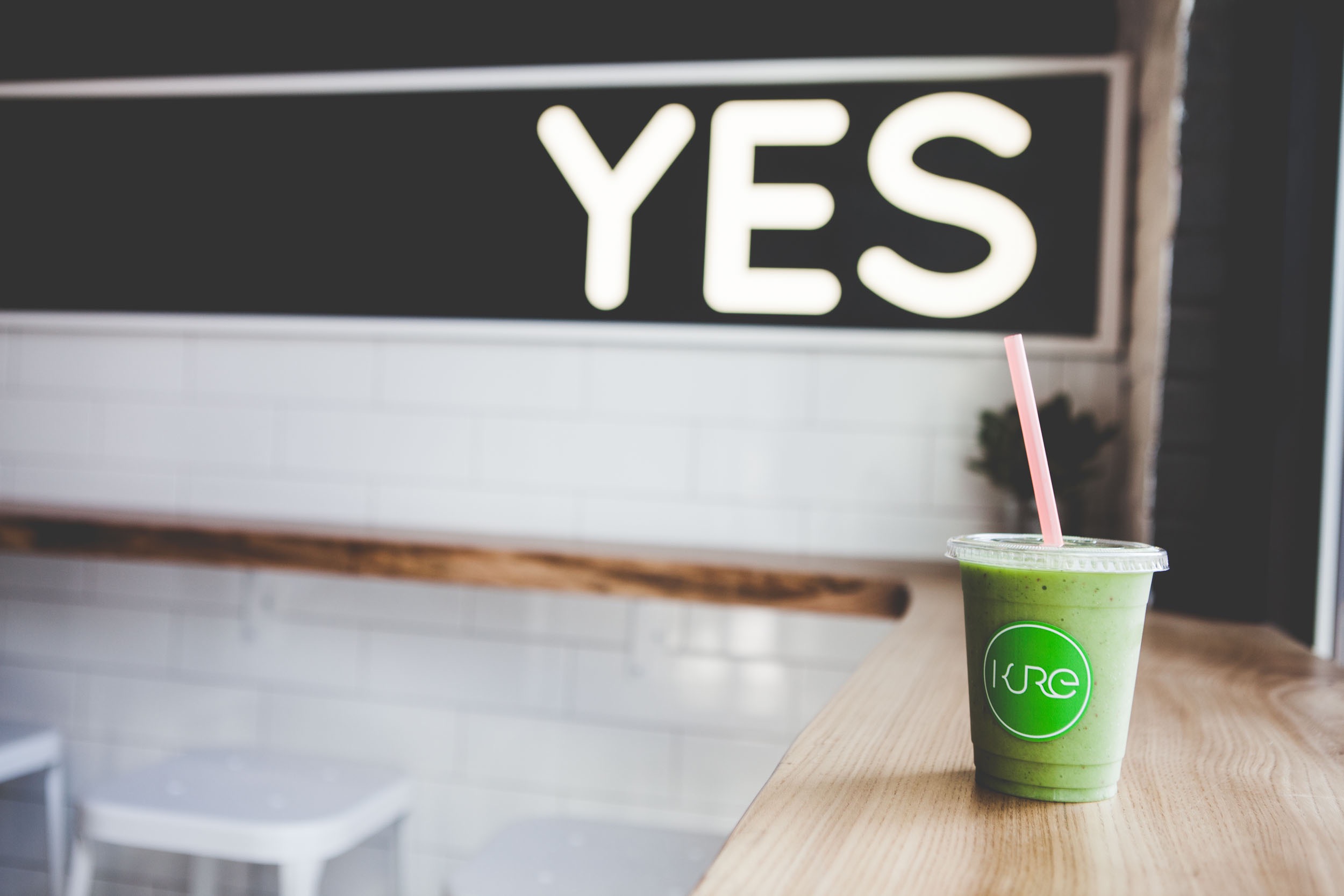 04 Jan

Kure for the Common Smoothie: An Interview with Kure Juice Bar's Nate Higgins

What do you get when two best friends with a passion for real food and uncompromising ideals start a juice bar? An adventure in business, and the freshest juice bar around, of course!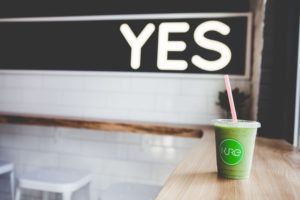 Nate Higgins shares his vision of how unprocessed food is more than just delicious — it's an education, an experience, and a way of life.
Lettuce Eat: What was the "aha!" moment?
I had been working in the food industry. I worked for a coffee shop, an awesome company with a great culture. But they were selling sugar and caffeine, which I didn't feel very good about. I always dreamed of applying those positive principals to something that helped people. Conscious capitalism. Kure is a business I feel good about operating every day because people are benefiting from it.
With [Kure cofounder] Nick Armour's construction acumen and our combined vision of what we wanted to create — a juice and smoothie version of that coffee company I admired and love — and we did.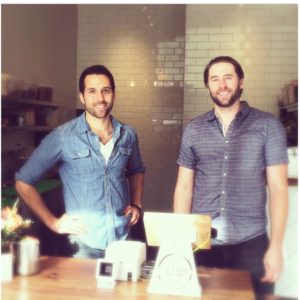 Our first day, our sales far exceeded our expectations. It was pretty clear immediately that we had filled a gap. We have some great pictures of Nick with his motorcycle and carrots and pineapples strapped all over the back of it.
In the beginning, in 2011, we had no inventory management, no idea of how to do anything. For the first 3 months, I was the only employee in the stand. It was a lot of "What do you think of this? Too sweet?" We were getting a lot of feedback from people.
I believe if you have one customer that believes in your product, you have a head start.
It's more about fundamentals of consistent product, treating people well. We want to be successful like any business, but those are the pillars for us. We never second-guessed it.
You have such beautiful spaces for your food! What was important to you in the design process?
We have five stores in town, and each one is a different business. From the food cart to the Pine Street location, they're all pretty different. But they all have a Minimalist design, allowing the color of the fruit and vegetables to stand out.
I have always loved health food and the culture around it; but not the exclusivity of it. It was really important that it was inclusive, and everyone felt welcome, but still design- centric.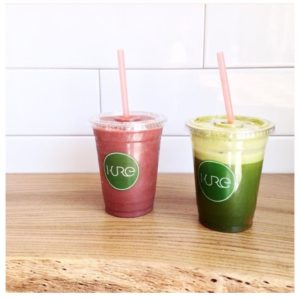 Were you concerned that people coming from a business-focused culture wouldn't fit your demographic?
When we opened downtown, we were the only game in town. There was nothing down there, and we were immediately successful.
The biggest challenge for our brand is educating the consumer. We have an abstract product. Someone [who understands the value of whole food] will pick the salad up and think, "Oh, that's going to be rad!" But a lot of people pick it up and think, "What the heck is this?"
So the more people out there [competing with us, and teaching consumers about food], the better. Sure, we might loose a couple bucks to our competitors — but it's validation for the product and helps us teach what the product is.
Tell us about your menu, and why you have chosen to keep the options limited?
If you go to the Hawthorne shop, our menu has maybe eight things on it. About every six months, we re-release the menus of the all shops, eliminate things that aren't performing, and occasionally toss something new in there.
We've always been reluctant to do specials and one-off deals. We're all about consistency. For us, it's constantly about the nuts and bolts and what's performing best. We do keep sparkles around the items that don't sell much but have an enthusiastic following. We'll keep things on the menu for those people even if they don't sell well.
Do you prepare food at each location or is it centralized?
It's all centralized already, right here. … We didn't really need it at first. Apples, kale, celery, that all just gets washed and goes through the juicer. But it will be advantageous to have a centralized kitchen [as we continue to grow] for the hot stuff, like roasting vegetables and beans.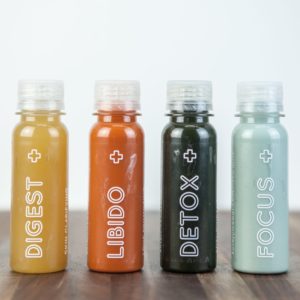 What matters most to you when sourcing Kure ingredients?
100% organic produce, first and foremost. We will never compromise on that.
Do you have farmer relationships?
We did. We were very idealistic in the beginning and had awesome relationships with farmers. But we dealt with massive aphid infestations, total crop failures there, and problems with the supply chain. Now we use local middlemen who have those farmer relationships. They're great, and they work directly with farmers.
I'm hoping to get to the point where we can negotiate and [work directly with the farmers again]. But our main goal is ethically sourced ingredients.
What are you most proud of?
When you start something, it's just a pipe dream. We're still standing, and we're in our sixth year, and I'm incredibly proud of that. I'm proud of creating work for our employees who can make a living doing something they're passionate about, too.
We're working to be fast food that isn't fast food. We're providing an alternative to all the junk that's out there. It improves people's health. It's life's work for us. I take pride in that.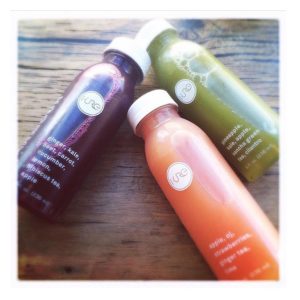 What's the most inspirational customer feedback you have received?
In the early days, we had some totally fanatical customers. We still do, but back then, it was just [Nick and I behind the counter]. We got a lot of "I lost 50 pounds!" stories. We worked our way into people's lives. "Benevolent manipulation," we call it: convincing people that they need this thing — real food — that they really do need.
It's awesome when people hop on board with that and take control of their own health.